"The more I learn, the more I realize how much I don't know."
– Albert Einstein
For more than 25 years, the North Shore School for Seniors (NSSS) has provided an opportunity for seniors to learn new skills and be updated on important local, national, and international subjects. While Albert Einstein never attended NSSS, Milwaukee area seniors from 60 to 101 have.
Board of Directors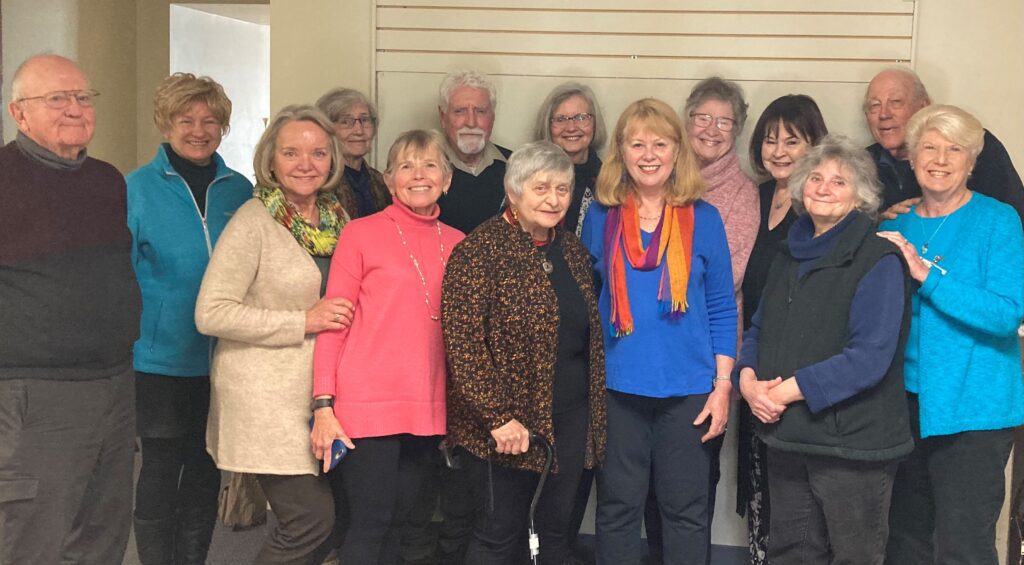 Origin
The North Shore School for Seniors (NSSS) was launched in 1997, replacing the Milwaukee program of LaFarge Institute for Lifelong Learning. Paul Shires, a retired Nicolet High School history teacher, was the first director of NSSS and with his wife, Pat, built the program into a popular educational program for seniors, based at the United Methodist Church of Whitefish Bay and supported as an ecumenical outreach of the church.
Progress
The school continued to grow but was halted along with other group endeavors during the COVID pandemic of 2020 and 2021. Classes resumed in 2022 under a new board of directors led by Catherine Washabaugh, who has extensive experience in adult education. In the fall of 2022, NSSS expanded its website to include online registration and payment.
Community
Enthusiastic seniors attending NSSS have applauded the growing number of classes, as well as the renewed opportunity for sharing knowledge, insights, and laughter. We are always looking for more students, volunteers, and instructors as well, to grow our school and create a community of individuals that learn from each other. We encourage you to get involved and volunteer or teach a class for us and become an instructor!